Nopali Initial Setup
Office Price List
With Nopali, you can maintain multiple price lists in the office. This becomes useful when different staff members charge different fees, or if different fees are used depending on the location where the patient will be given a service. Select the 'Tools>Price List' menu item from the top of the screen: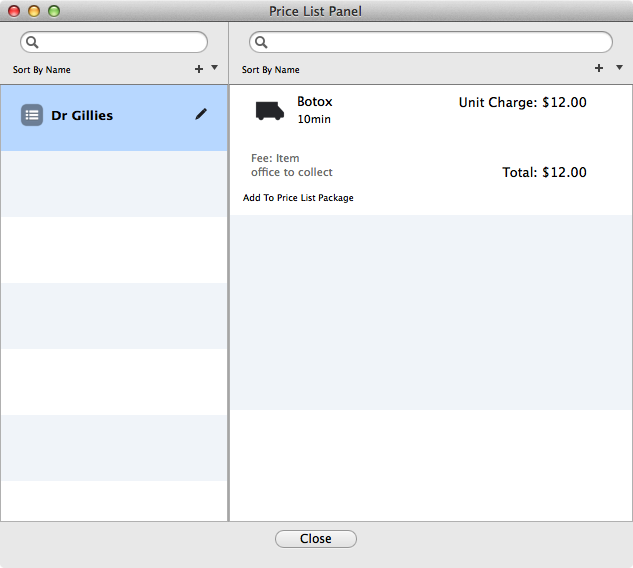 Price List Panel
The price list works by entering a product (goods & service) to the list, and applying charges and other information to the entry. To create a new price list, press the '+' button on the top right of the table on the left:

Price List 'Add' Button
A panel will come down allowing you to enter a name for the price list:
Price List Creation Panel
Once a price list has been created, you can enter products to the list. On the table to the right, products for the selected price list are listed. Press the '+' button to make a new entry to the list: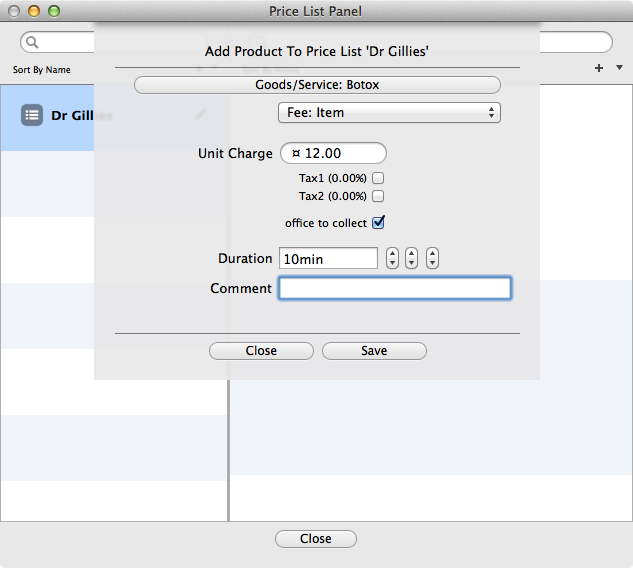 Price List Item Entry Panel
Once a product is selected, you then need to fine-tune the entry:
Office To Collect: 'Collect' means that the office will need to collect the fee and enter it into the patient ledger. If the patient is to pay a fee (like a facility fee) directly to the provider of the service (i.e, the facility), then you would uncheck 'Collect' since the money for this fee is never handled by your office.
Fee Type: A fee type should be selected. Your accountant will probably like to have this data.
Unit Charge and Taxes: The actual fee amount and any applicable taxes can be entered, as well.
Duration: A duration value can be entered to make scheduling blocks of time more automatic.
Entries can be edited by selecting a row and pressing the 'pencil' button:

Edit Button
Price list items can also be grouped in 'Packages'. This can be done using the 'Packages' panel (found here), or directly through the Price List Panel by pressing the 'Add To Price List Package' button:

Add To Price List Package Button