Nopali Server Help
Nopali User Management
The Nopali Server application can be used for basic management of Nopali user accounts. More complete management of users is done through the Nopali application. With the Server application you can enable and disable users, change passwords and reset their preferences for using Nopali.
Basic User Management
The Nopali Administrator Application can be used to manage user accounts. Go to the 'Users' tab: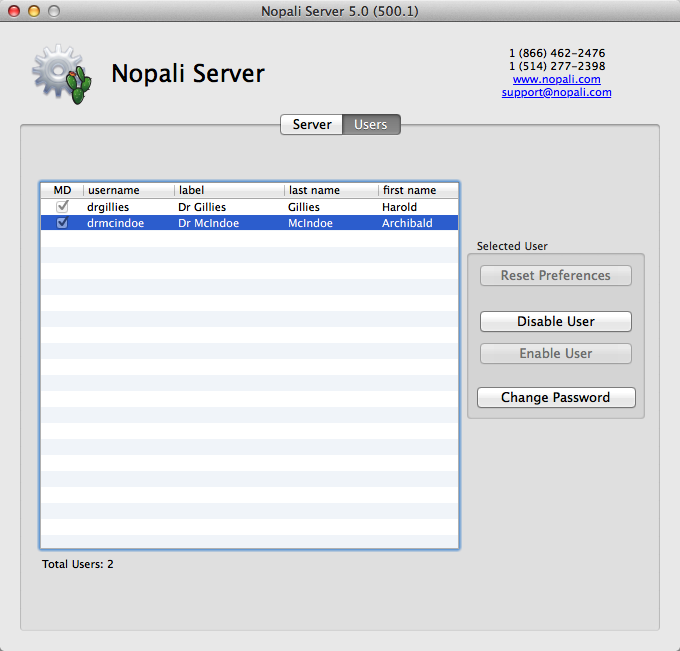 Nopali Server User Manager
The main interface lists the users that have accounts in the Nopali database. To the right of the user list, there are buttons to manage different aspects of user accounts:
Nopali Server User Account Buttons
Reset Preferences: Pressing this button will delete any preferences that user may have saved. Use this button if the user account has issues with Nopali that may be due to a corrupted preferences issue.
Enable/Disable User: You cannot delete user accounts because an account may be linked to data entry. Instead, accounts may be disabled by pressing this button.
Change Password: A password may be reset for a particular user by pressing this button.